Meet the cats that are loving, very curious, and smart. Here's a collection of pictures of my breeding stock as kittens.
Sunny swingin'.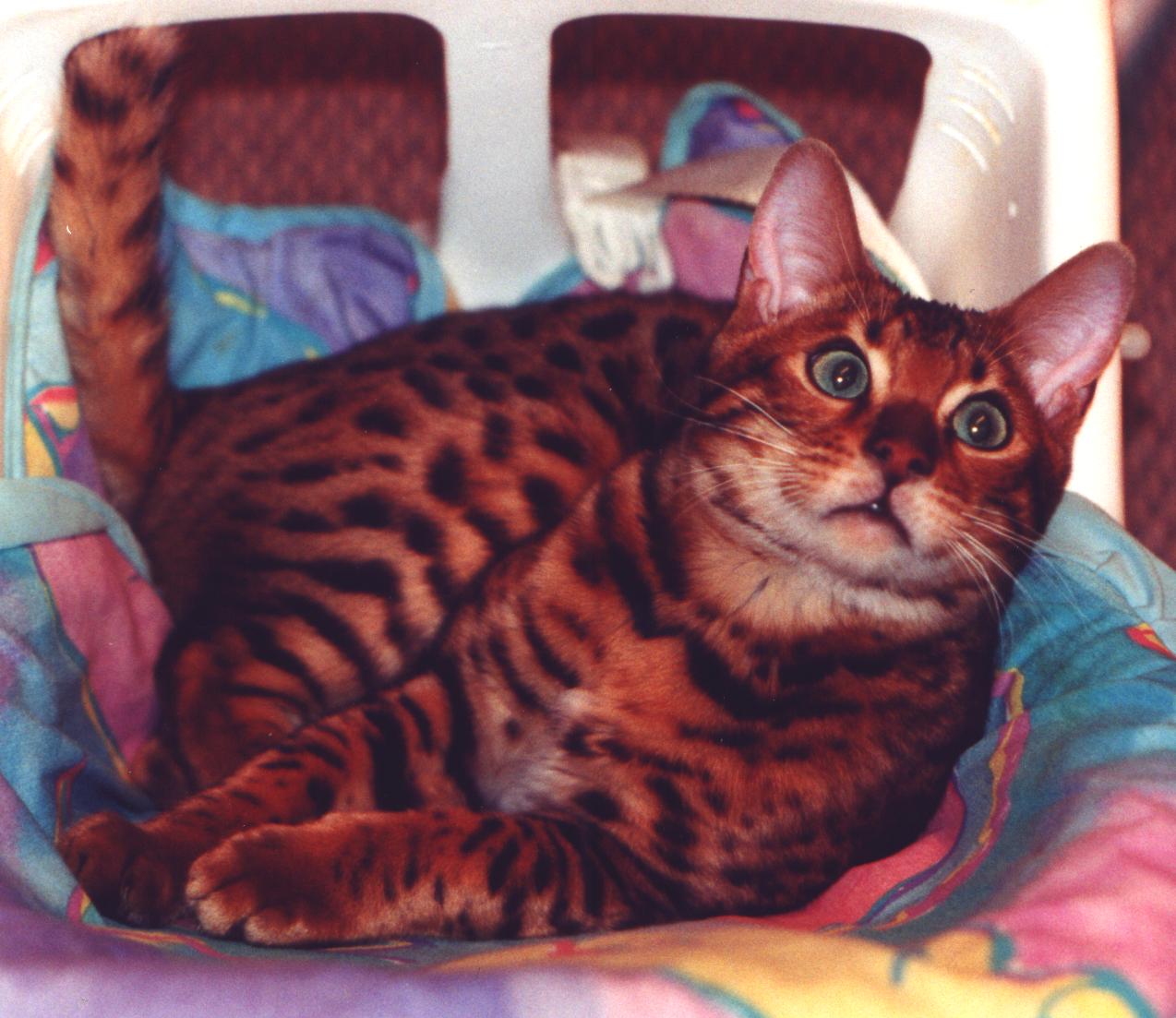 Sammy looking for something to get into.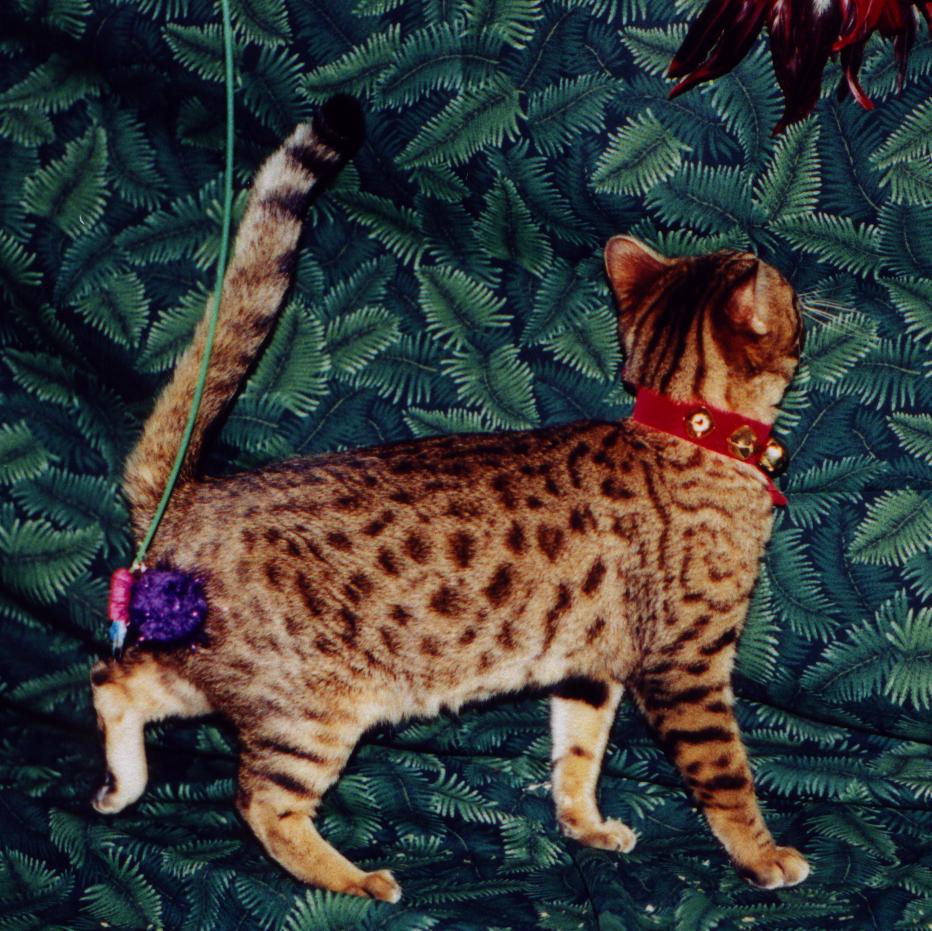 Dash thinking "what's that"?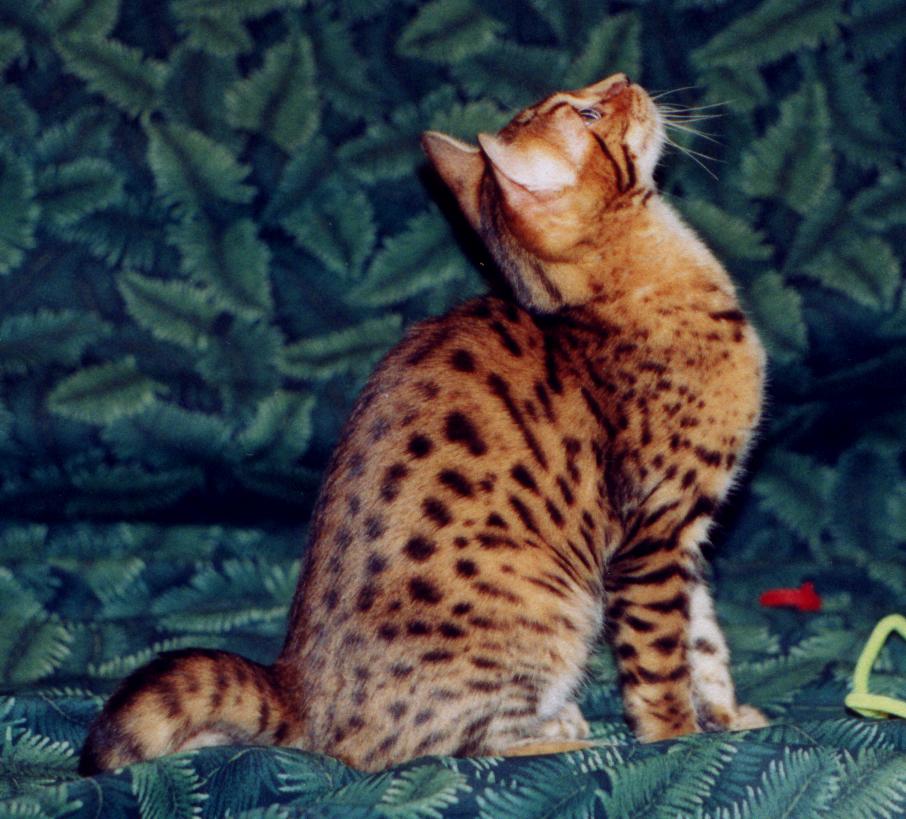 Sunny thinking.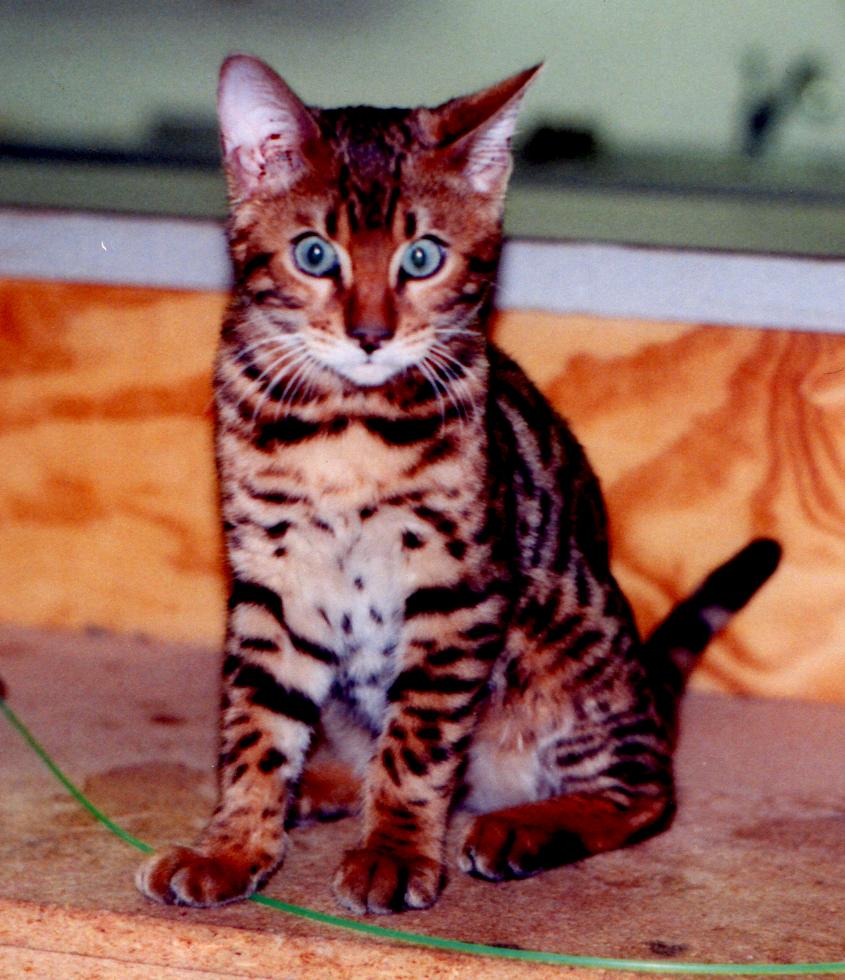 Sammy hard at play.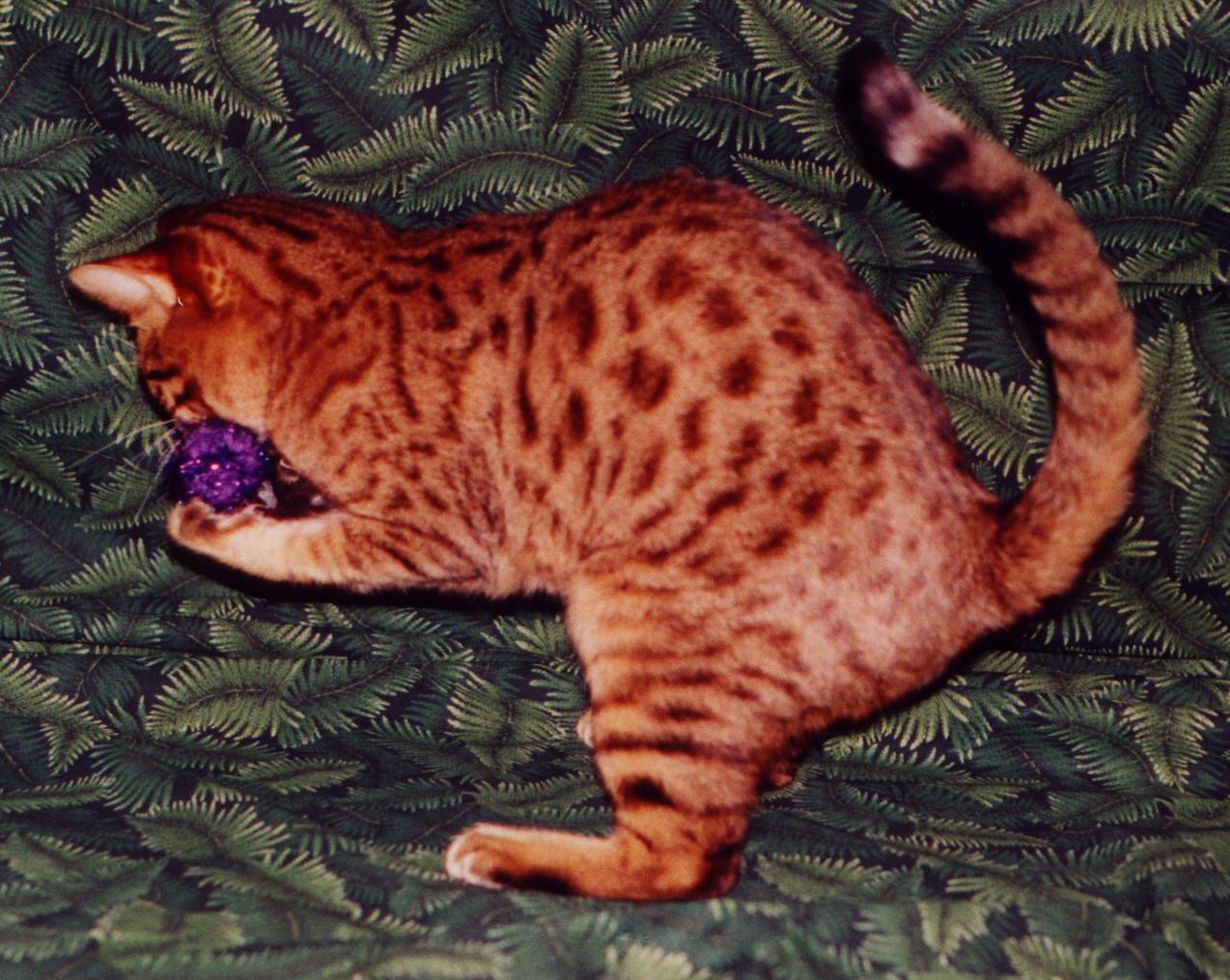 Sunny getting ready to pounce.

Jewel sitting pretty.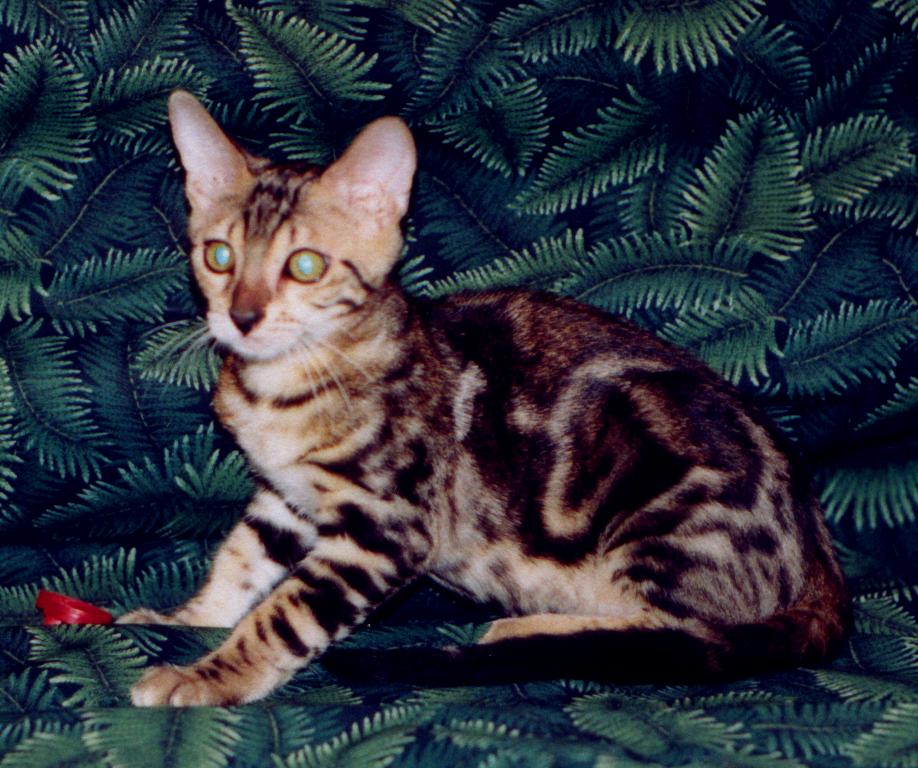 Close up of Dazzle's face. Check out her nice whiskerpads and pretty eyes.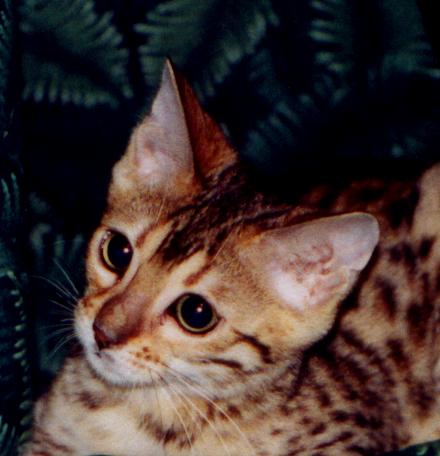 Charm stalking.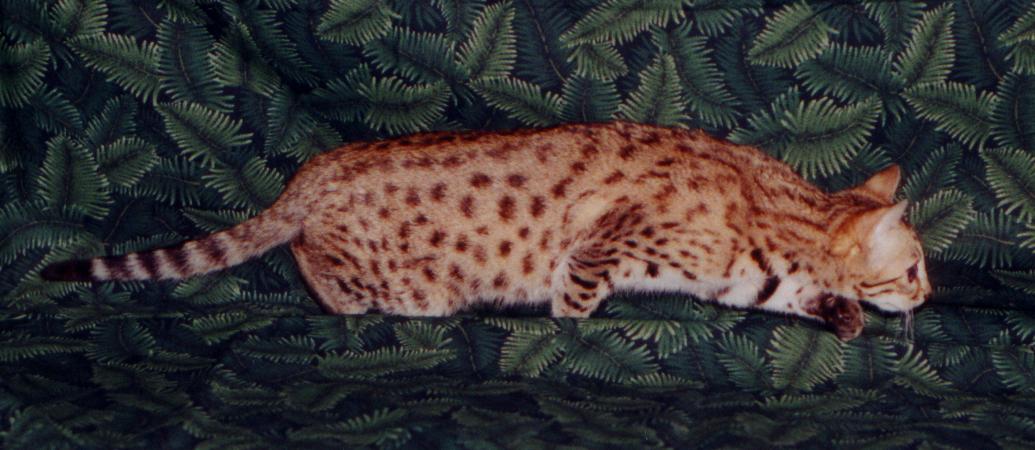 Dazzle stretching for it.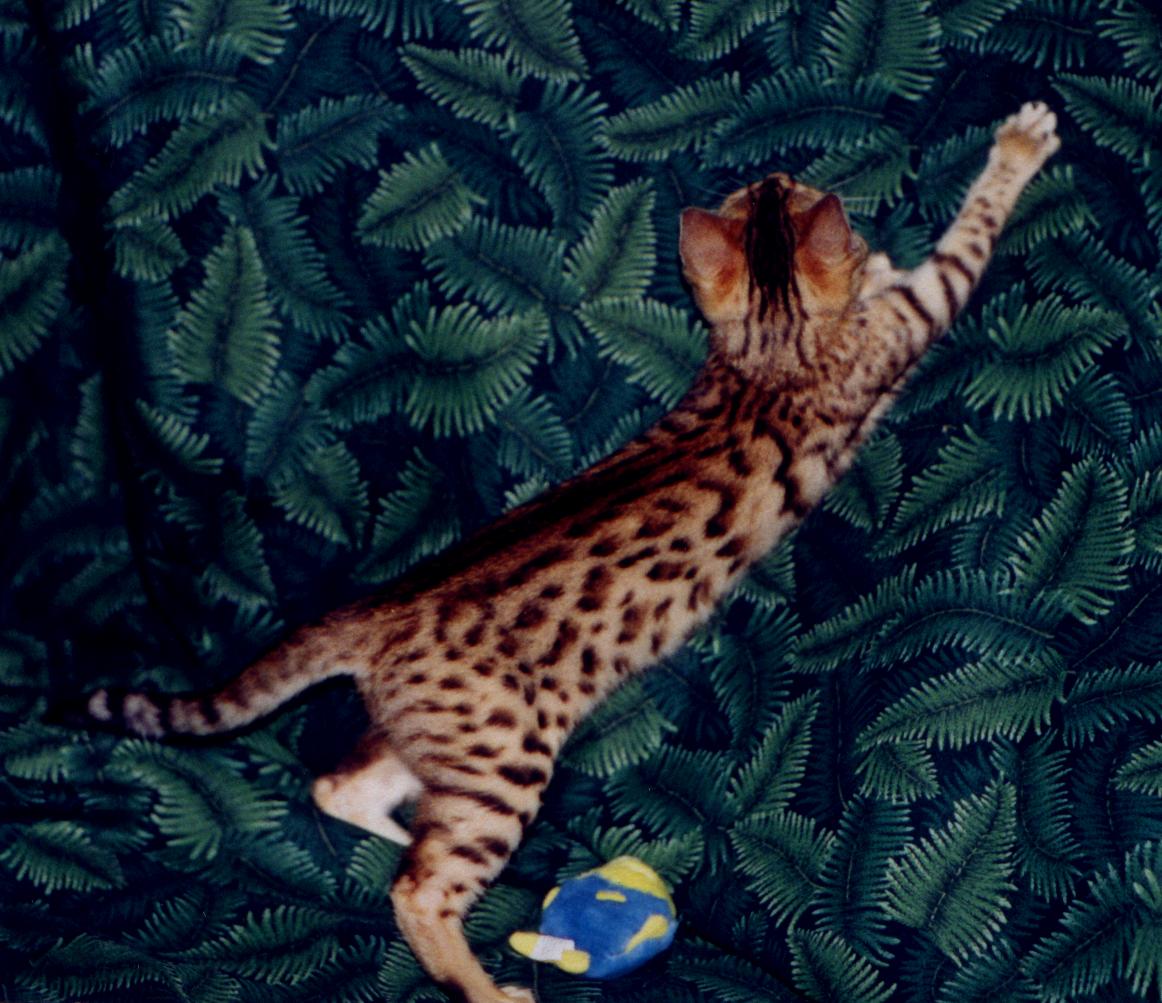 Princess at play.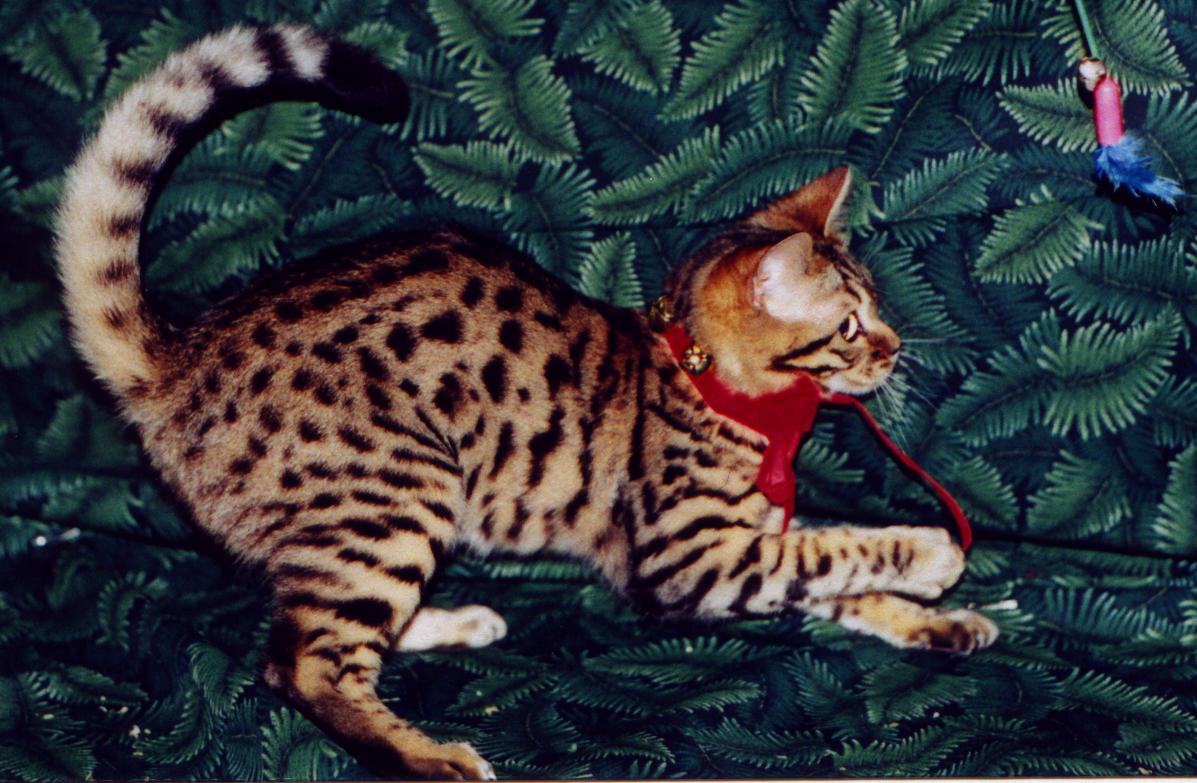 Jewel on the prowl.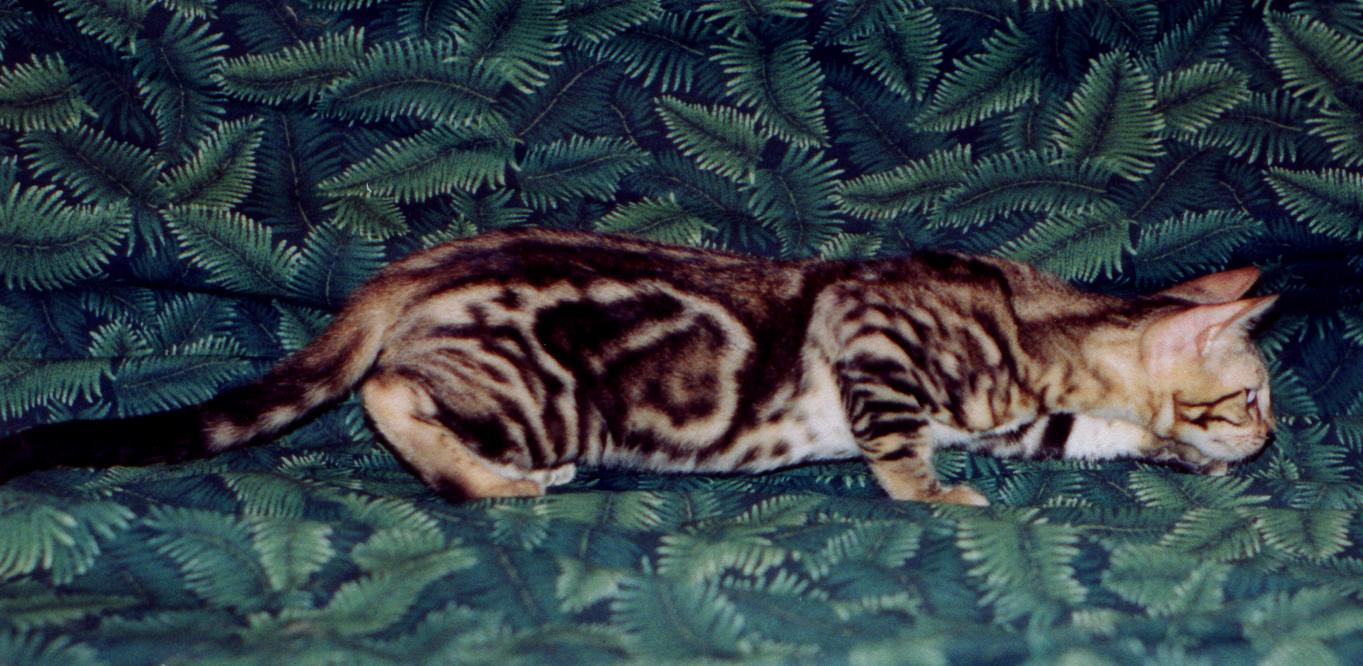 Phinnie showing off her lovely marbled pattern on her back.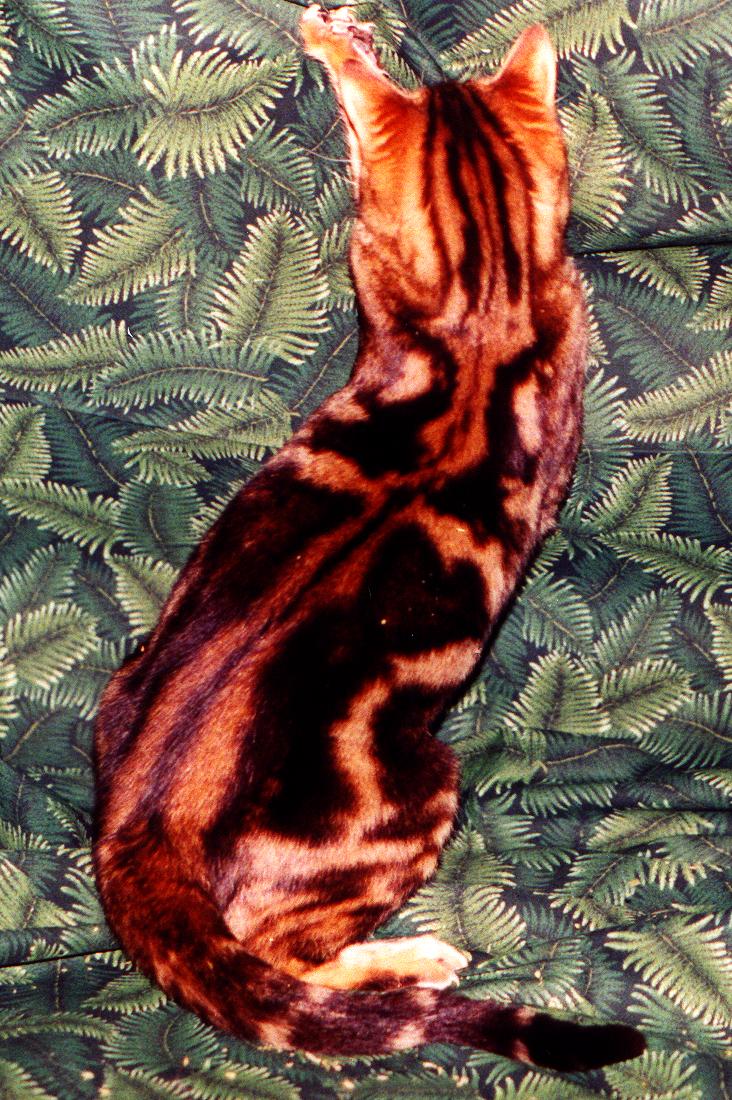 Jaz soaking up some rays.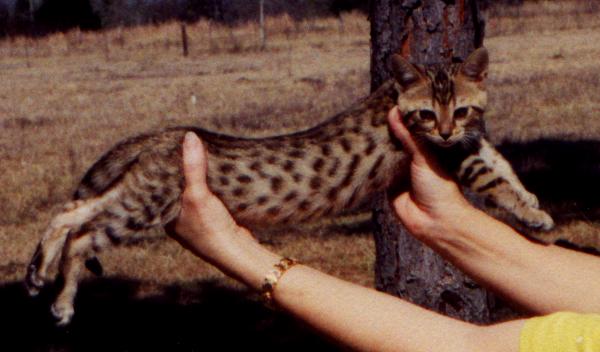 Charm getting ready to jump.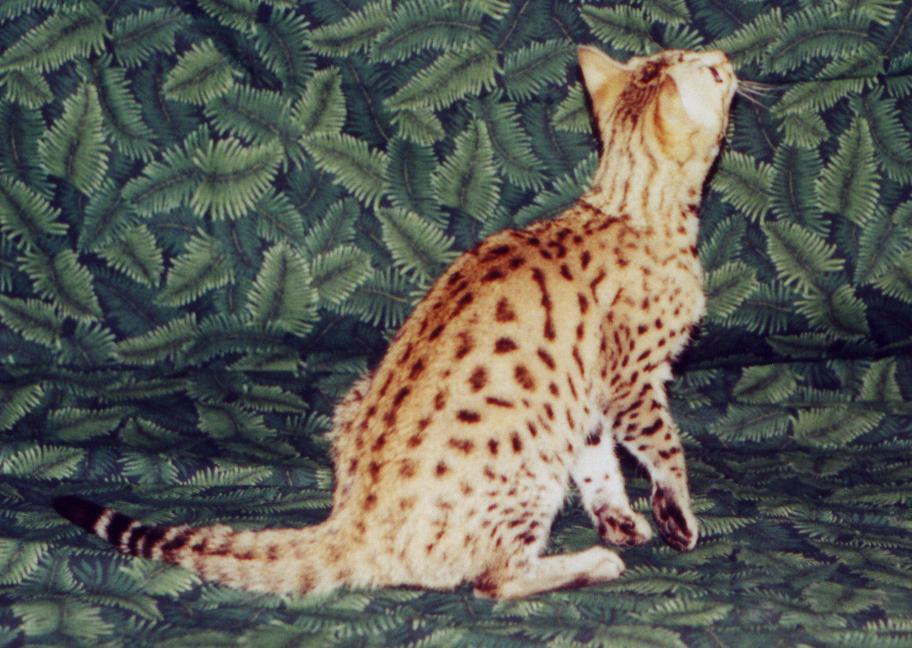 Princess in hot pursuit.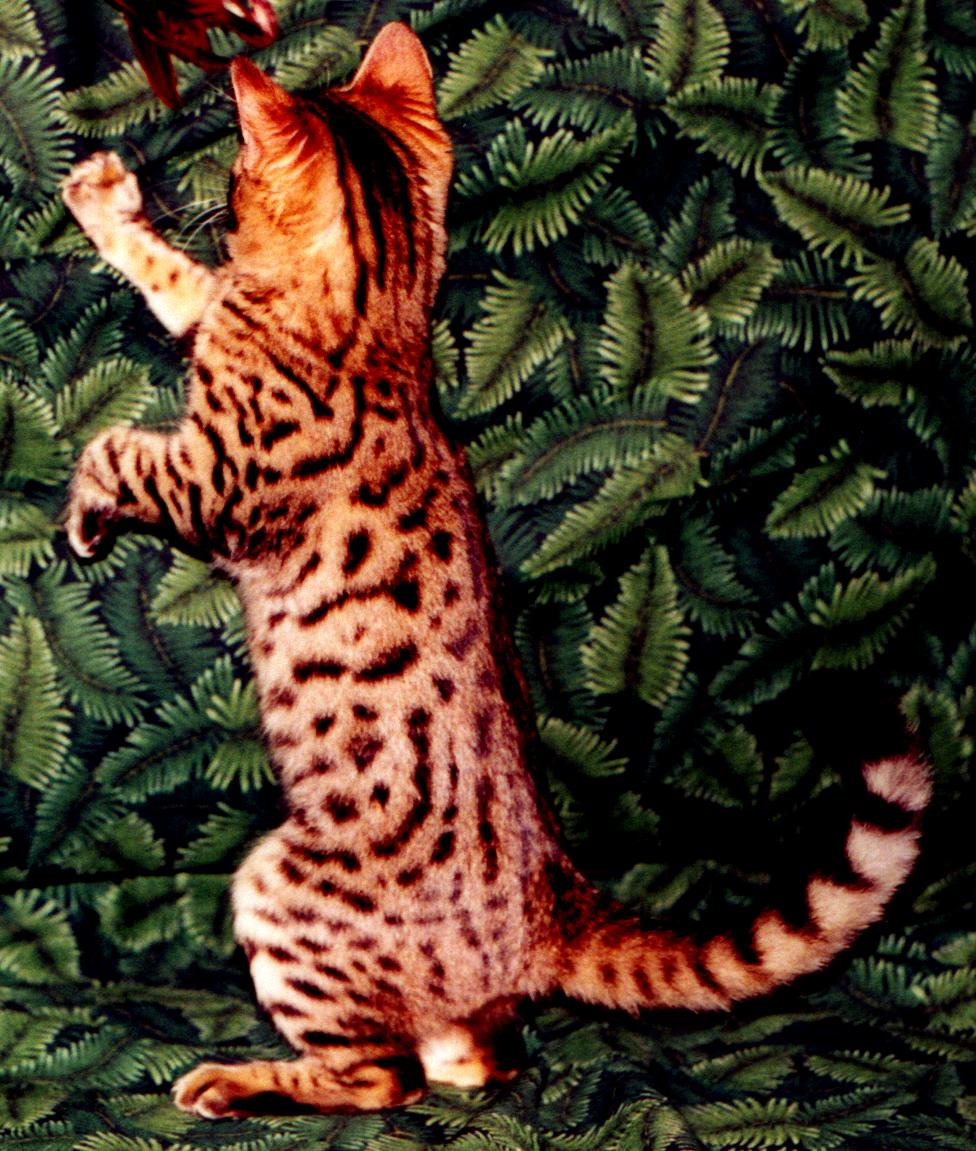 Phinnie getting a good "whiff" of catnip.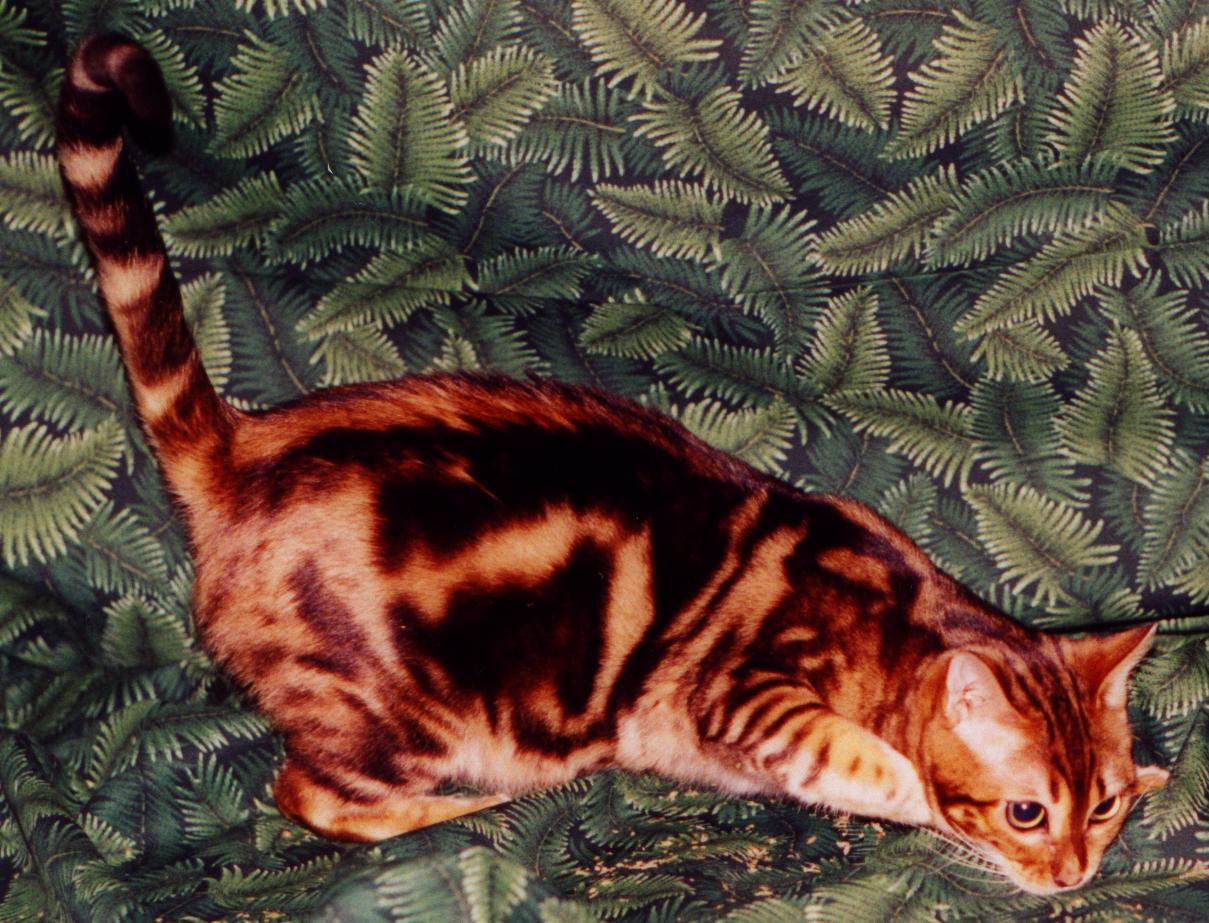 Dash undecided on which toy to get.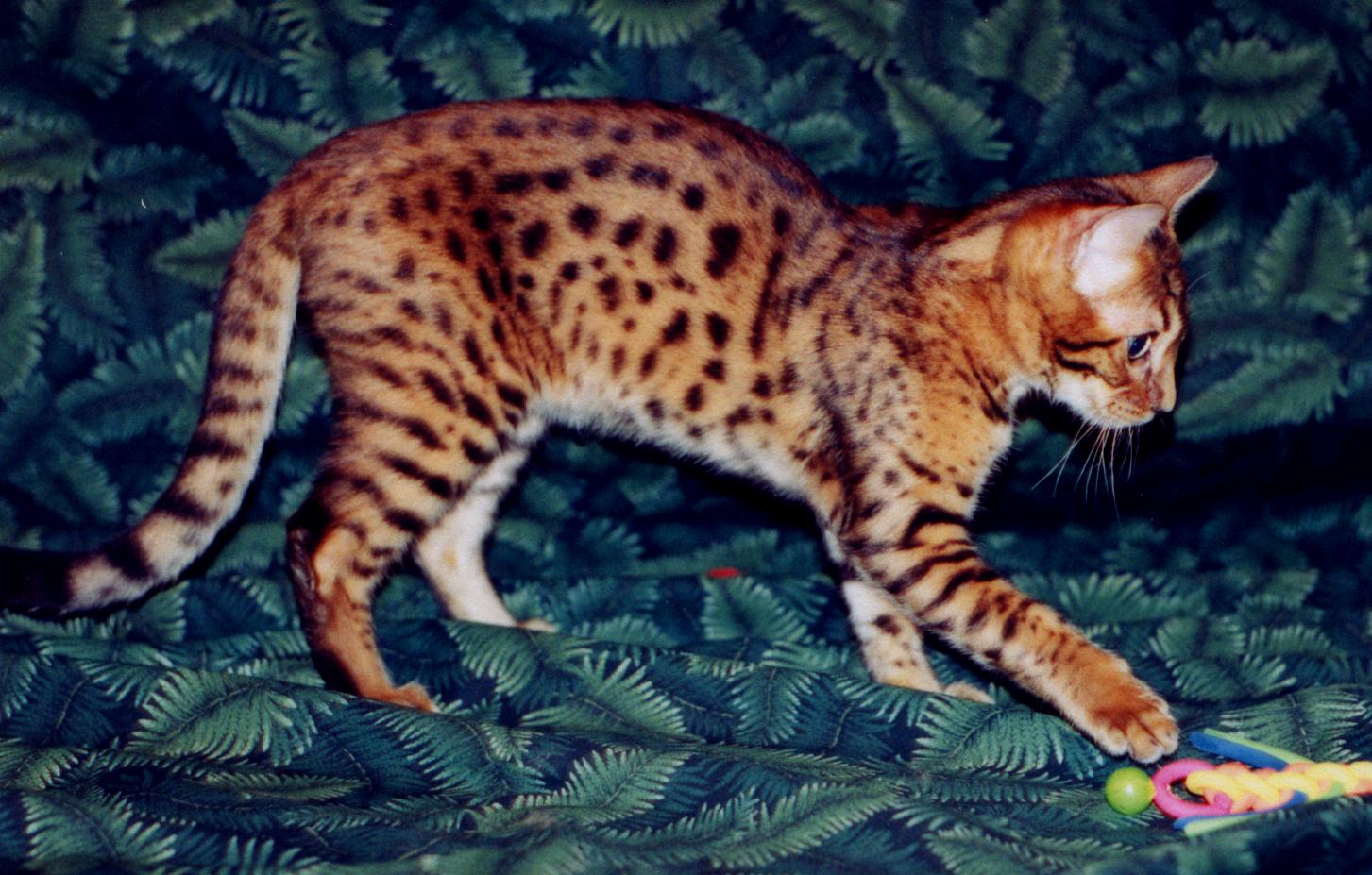 Jewel and Princess snuggled up all nice and cozy!